coworking
for digital nomads
This page will educate you on the concept of coworking and how to benefit from a coworking space as a digital nomad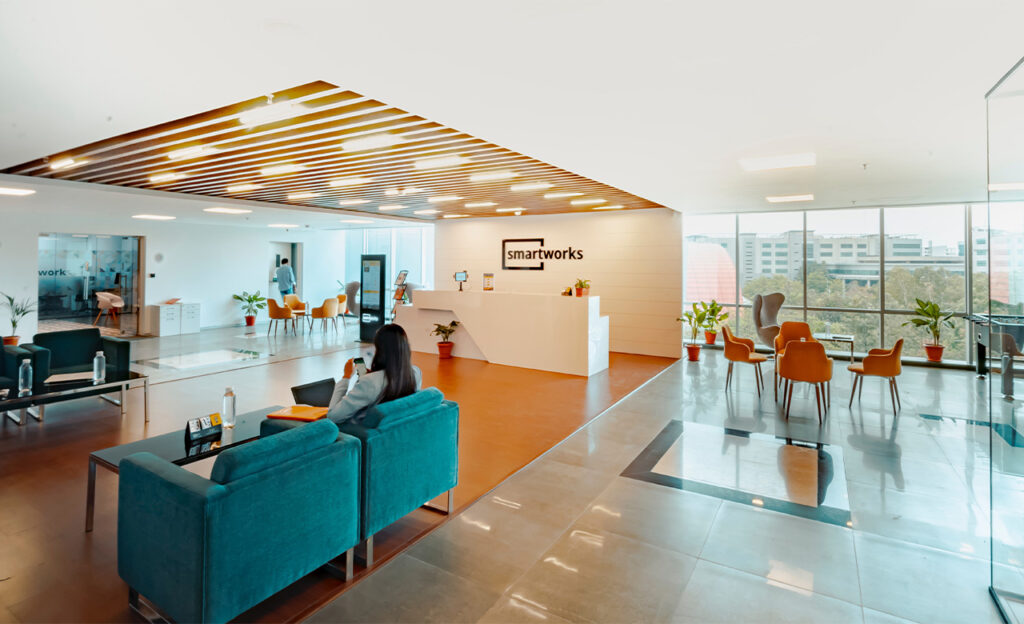 The Coworking Concept Explained
If you aren't familiar with the concept, you may wonder: what is coworking?
A coworking space is essentially a shared workspace for freelancers, entrepreneurs, and smaller companies. The coworking space facilitates a shared office space with all the necessary amenities, where they rent out desk space on short-term contracts.
A coworking space is a good option for freelancers, digital nomads, and independent entrepreneurs, who don't have the resources or need to rent their own private office space. At the same time, they can benefit from the community at a coworking space, where they will meet like-minded people with whom they can network and socialize. Most coworking spaces are very good at hosting events, organizing sports activities, etc. Which will make their members feel like a part of a company, even though they might be working independently as freelancers.
How to find coworking spaces as a digital nomad?
Through a basic Google search: The best way to get an overview of the coworking scene is often by searching on Google Maps. Google Maps will give you a complete overview of all coworking spaces in town and provide you with important information such as reviews, pictures, website link, opening hours, etc.
Through coworker: an online platform that gathers coworking spaces from all the big cities around the world. The platform gives you a great overview of the options and makes it easy to compare different coworking spaces.
By checking our preferred coworking brands: When we visit bigger metropolitan cities that tend to be popular among digital nomads, we always check if one of our preferred coworking brands is present in town.
Some of the biggest coworking brands have developed into large enterprises with a worldwide presence. The benefit of sticking to the same brands is that you know what you get, no matter where you are in the world, as they tend to make the structure and services of their offices streamlined. Furthermore, they often have a membership for digital nomads, that gives access to all their office spaces across cities and countries.
Editor's Favorite Coworking Brands
We have created a list with some of the leading and most innovative coworking brands, all of which have locations across the world. This way, you can always start your research of a new city by checking if one of these brands is present.
These brands know how to run a proper coworking space, and you will find a streamlined concept across their locations. The office spaces are designed with intention and all the necessary amenities for a productive workday.
Furthermore, they are good at creating office spaces that invite to connect with people, and they even host events and activities to build connections and new friendships among their coworkers.
Why Digital Nomads Should Use a Coworking Space
Many digital nomads tend to be working from coffee shops or their AirBnB apartments when they visit a new city. They usually end up with this setup to cut costs low or because they don't have a better opportunity on hand. However, more and more digital nomads have started to open their eyes to coworking spaces, as the concept has managed to fill a market gap.
As mentioned earlier, a coworking space is a great place to connect with like-minded people, and it often leads to new business opportunities and friends. When you stay short-term in a new city, it can be quite overwhelming and difficult to meet new people after a long workday. The coworking space breaks down this barrier by connecting you with like-minded people from day one. They often host events where you will be able to pick up new skills. They also arrange activities, where you get to explore the new city together with your coworkers.
When traveling as a digital nomad, it's important to keep some routines, as it can become stressful to balance the work and travel lifestyle.
Using a coworking space is a simple, yet very effective way to separate your workday from your free time. When you check-in at the office, you will automatically know it's time for work and being surrounded by like-minded coworkers, makes it easier to get the job done. When working from home or at a coffee shop, procrastination becomes way more likely to happen.
Coworking spaces tend to have a very flexible membership scheme, making the concept suitable for digital nomads on a short-term stay. If you are trying to keep a low budget for your trip, you can even choose to pay for daily access only. A day pass will allow you to work from the coworking spaces 1-2 days a week, while you take care of all your bigger tasks and connects with new people. During the rest of the week, you are then well set up to do your additional work from a coffee shop or café.
It is completely up to you to find the right balance in your nomadic lifestyle, but we are sure that a coworking space will benefit you as a digital nomad.